Quitting Porn Addiction: Millions of people across the world are currently addicted to internet porn. The excessive consumption of internet pornography has led to a boom in the porn industry. As a result of this porn is currently everywhere on the internet. You might be reading an article on the internet and an inappropriate pop-up can lure you in seconds.
Many have become aware of the negative impact porn can have on one's physical and mental health. Adding on to this is the unethical ways in which the porn industry functions. These reasons have encouraged many to take steps and cut off porn consumption.
Quitting porn can be tough, especially if you try quitting it cold turkey it can be extra hard. Recovering from a porn addiction is an elaborate process and shouldn't be rushed. Triggers are laid out all across the internet to lure you in. This is why one needs to be extra careful and take some extreme measures to successfully recover from this addiction.
Is Quitting Porn Addiction the answer to all your problems?
A large number of individuals currently dealing with this problem believe that quitting porn will solve all the problems in their life. Let us assure you, this is not true. For example, take two scenarios. One where a boy gets depressed after consuming porn and masturbating to it and another where a boy excessively consumes pornographic content as a result of depression.
In the first case, quitting porn can surely help better the boy's life in a great way, mainly because porn seems to be a major trigger. But, in the second scenario, porn alone is not the problem. However, it does seem to be adding to a larger set of problems. In the second case, quitting porn is only touching upon the tip of the problem. But, yes, it's a start.
We cannot deny that overcoming one addiction certainly can help and make it easier to deal with the other challenges in life. Taking into consideration porn addiction, once your brain stops craving for pornographic content, it becomes more balanced and your thinking capacity becomes more flexible. You will start to enjoy life again and begin to like yourself and the company of others around you.
But, this is only possible if you fully recover and porn addiction is the root cause of all your problems in life. Which rarely is the case.
Recovery & Relapse while quitting porn addiction
Recovery from porn addiction can be a rough road. In our society where sex is currently used to sell everything, triggers are laced at every step you take. A person dealing with an addiction like a lot of willpower. Positivity and support from friends/family help too.
However, believing that quitting porn will solve all your problems is not the approach you want to take. As you're aware, the process of recovery is as hard as it is. Adding to that the extra pressure of solving all your processes will only end up hindering your progress.
When you're starting your journey towards recovery, it is important that you move forward with no other expectation, other than stopping your excessive consumption of porn. You must understand that, through the process of recovery from any addiction, your mind and body are in a very fragile state and are extremely sensitive. They do not need the added pressures right now!
Many ex-addicts have gone on record to say that it is the expectations they had from the recovery process that burdened them and often lead to relapses. Recovering from any form of addiction, it is a given that relapses can occur. You can't completely eliminate relapses from your journey, but the goal is to minimize them as much as possible.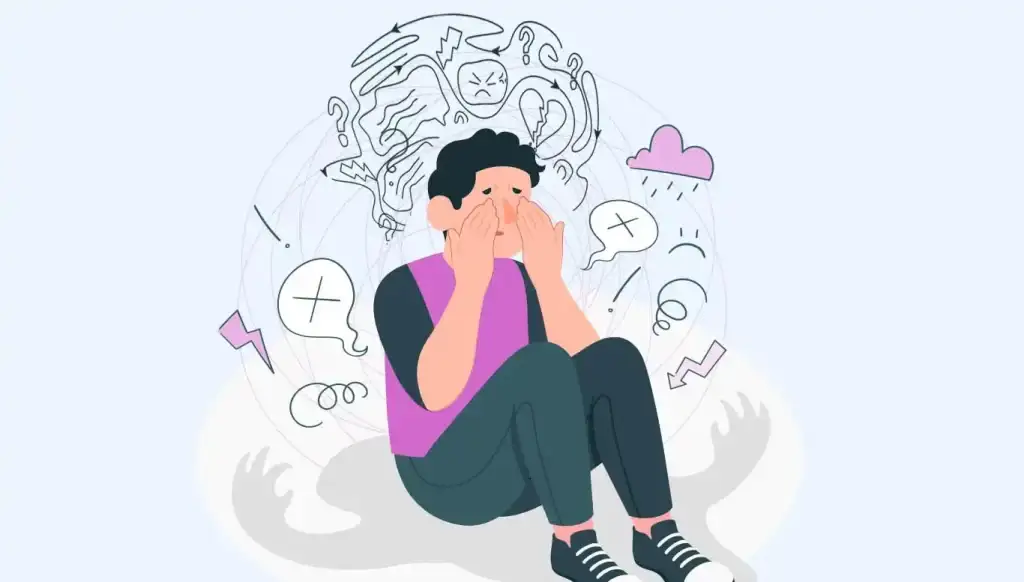 Here are 4 tips to help you with this:
1. Do not underestimate the challenges of recovery
Recovery is not going to be a breezy walk in the park. You need to accept this fact and prepare your mind and body for this journey. There might be days or weeks where you'll do great and feel so proud of yourself, but then there will also be days where your willpower just won't be enough.
During this period you need to constantly keep reminding yourself of why you began this journey in the first place. What were your reasons? Note these reasons down on a piece of paper and stick it to your desk, so it can be a nice little reminder for anytime you feel your willpower decreasing and temptations increasing. You can also note it down on your phone if you wish.
2. Recovery does not have a set timeline
After browsing through a few articles online, many start to believe they can recover from their addiction within a set period, which is often quite short. Recovery does not work that way, you won't suddenly recover from your porn addiction by taking up a 90-Days challenge of restricting yourself from watching porn and masturbation. Your craving for pornographic content won't magically disappear just by refusing to look at it for a specified period of time, the thoughts of porn and the explicit images will still be lurking in the back of your head.
This fixed duration set for a reboot, only adds to the pressure instead of taking it off your mind. The added pressure will constantly remind you of your addiction, which will in turn increase your urges and cravings, heightening the chances of a relapse. The chances are that, if you try to speed up the recovery process, it might trick you into thinking you're recovering faster. But, in reality, you're digging yourself a deeper hole.
The best way to go about a reboot is to keep in mind that recovery does not have a fixed timeline. Let yourself breathe and enjoy the recovery period without setting a fixed period of time, forcing yourself to recover.
3. Change your daily routine
For a lot of porn addicts, the problem is often related to being in a rut. This is usually in the form of a daily routine that is predictable from start to finish. And as predictable as it is, with such a routine the day will inevitably end with you in front of your computer screen, opening up a porn site.
No matter what rut you're currently in, stop using it as an excuse to victimize yourself. This will only end up taking you straight back to PornHub, and thus begins the vicious cycle of attempting to reboot every few months. So instead take the time out, to flip around your daily routine. Even if it's just one thing you can change in your entire routine, trust me it'll make a huge difference.
4. Don't aim to be Mr. Perfect
This journey is one that you make on your own, with self-belief and perseverance. You might want to do your very best at what you do, that is only a common human instinct. We strive to pass all our classes with the best grades, be the best on the team, and then beat ourselves up when we aren't able to achieve it all. This race to perfection often brings more harm than good.
Being Mr Perfectionist will make this journey longer and harder than it needs to be. Jumping into the mess and trying to fix everything at once will leave you overwhelmed and stressed which makes this journey tougher than it has to be. Learn to accept the fact that you might relapse, you might even fail the first time. But, know that, that's completely okay. Commit and push through till the very end.
We hope you found this article helpful and we wish you all the luck for your journey! Reach to us with your recovery stories, we're always keen on learning more about our readers and experiences!