The Internet is a scary place and it's an especially scary place for children. As parents you will be concerned on how the internet might impact your children. It is always best to be informed and educated about things beforehand.
Parenting kids of the 21st century might feel like you are learning about an alien race. It gets easier, don't worry. From their smartphones to social media there are so many applications and features, it may all sound confusing. But keeping up with the times can help you better understand child behavior.
First, let's go over a few simple things.
What exactly is pornography and how did it evolve?
Pornography contains videos or images that show explicit content such as nudity and sexual intercourse to satisfy the viewer.
Early on pornography came in the form of images showing nudity. These images were published in magazines that were specifically dedicated to selling print form of porn. Later on, images turned into videos and even movies on DVDs.
Back in the day, you would have to sneak around and take a magazine back to your place without getting caught. This process was quite the hassle and as time passed, people probably found it tedious.
Later on, distribution of pornography became more prevalent as the industry got a whole lot bigger. It's not just the distribution; the number of adult films being uploaded onto these sites has practically exploded. Over 42,000,000,000 visits have been recorded to one of the most popular porn websites in 2019 alone.
Now the internet and its accessibility has only increased porn's impact on the current generation.
Anyone, anywhere can watch porn, it is just a click away. This feels crazy, doesn't it? No more consequences, no more sneaking around. The ease and the accessibility have exponentially increased the dangers of the internet and this is especially true for porn.
Equip yourself to better handle these situations that most definitely will occur when dealing with children.
7 questions you should be able to answer as a parent?
How exactly does porn affect your mind?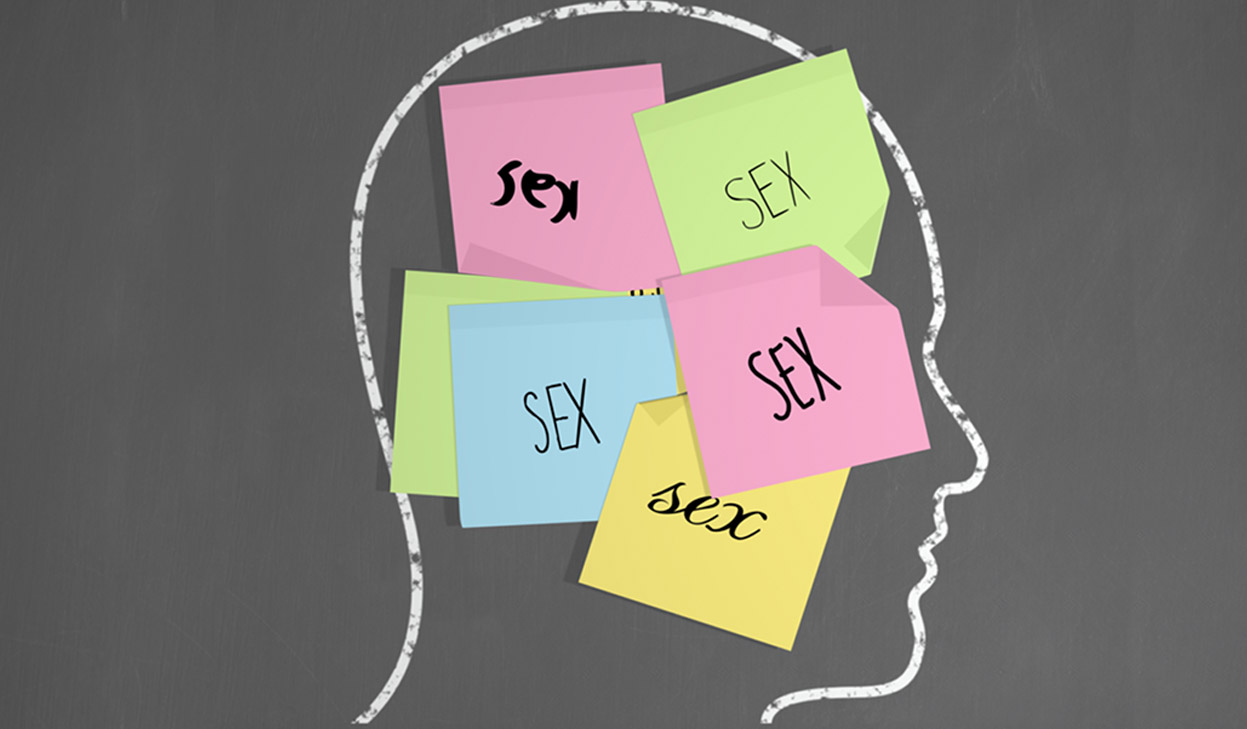 Is there even an impact on the brain? Yes! The brain is constantly seeking for acts of pleasure. This maybe because it is fueled by one out of the three primal necessities: survival, food and sex/mating. It is wired into our DNA. Reproduction is crucial for the continuation of species but this requires mating/sex.
Dopamine is a chemical signal that is released when you experience feelings of being rewarded and it's related to pleasure. Dopamine is craved by the brain. It is released during sex, creating a feeling of satisfaction with your partner. But this very chemical is released while watching porn.
This is why porn can be so addictive.
With extended exposure to pornography, there is a constant surge of dopamine that causes the brain to be desensitized. In simpler words as you watch more porn, over time the novelty dies down. You end up needing more porn to feel the same excitement you used to when you first started.
When the novelty dies down, people want something else and with children they get extremely curious to venture out and see what else is out there. This leads them to a rabbit hole of different categories. You will find an enormous number of categories in porn. Some might even shock you.
Pornography gives people a skewed view on relationships. This can be especially damaging when they observe such behavior from porn and even try to emulate it in real life. Images of explicit acts can be quite traumatic to watch at a young age. (Flood, 2009)
This is the reason why proper sex education is extremely important.
How do you feel about porn?
It is always good to sort your own feelings about porn before you talk to your children about it. You might be a little hesitant to do that but it's for the welfare of your children and their safety.
Ask yourself:
How did I first encounter porn?
What did I feel while watching it?
Do I have porn addiction?
Has porn ever caused any issues in my personal life?
Asking these questions might give you some clarity on how you feel about pornography. It also reveals all the times you have faced difficulties due to porn. This may include relationship issues or even addiction. Use your experiences as an opportunity for your children to learn from.
Having a conversation about sex and pornography might be uncomfortable but you can make it a lot easier by sharing your own personal experiences with your children. This creates vulnerability and trust.
How do you talk to your children about it?
The first thing that has to be established is a safe space. Your children must feel easy around you, they should feel comfortable enough to come to you and share their problems. This builds trust and a sense of familiarity so when you pop the question about pornography, they will not shy away from it.
Start off by talking about sex in a very simple and direct way. No metaphors because this might confuse them even more. For children below 10, you don't need to get into the details of it. Instead, explain that sex is similar to physical acts of love like hugging or holding hands. It just takes it to a more serious level. Tell them that if they have any questions, they can always come to you for answers.
As they grow older and approach puberty, you can make the 'talk' more open and a little bit more descriptive. Use appropriate terms like 'penis' and 'vagina' to explain what exactly happens during sex. This helps to demystify what sex is, as teenagers are quite curious. They might want to find answers elsewhere if they are unable to receive information from you.
How to respond to your teen's suspected porn use?
First off, don't panic! You might be internally screaming; you might feel a lot of things, try to be calm. This is extremely important because this changes the mood of the conversation. This can even change how your teen will behave with you later on. Stay calm so that you can control the tone of the conversation.
Tell them that you found them watching pornography and you would like to have a conversation about it. Say this with a calm and relaxed tone. You might receive a lot of different reactions from your teen like shame, guilt and the shock of being caught. Be prepared and accept those reactions because you would have reacted the same at their age.
Sit them down and ask them how they came across porn. Let them know that they can be honest as you will not get angry and over react. You just want to listen. Ask about how they came across porn, was it through a friend or a pop-up ad or did they go looking for it out of curiosity.
Since they have already come across porn, ask them if they understood what they say and if they have any questions. If they found it quite confusing and shocking, explain to them what pornography is and why people use it.
Now try to establish a connect by sharing a story of your own where porn must have hurt your relationships or your personal life. Let them know that you as a parent are also capable of making mistakes.
After you share your experience talk to them about the problems that pornography creates.
It gives a false image of what a real relationship looks like.
It promotes violent sexual acts.
It propagates an unrealistic body standard. This might later on affect your child's self-esteem.
It can turn into an addiction that can affect their life drastically.
They may find it difficult to talk to people romantically. This may cause them to further isolate and go back to pornography.
You can add some more to the list above if you would like to. Let them know that the feeling they experience after watching porn is very short-lived and it isn't worth it long term.
Do your children have access to the internet? If yes, then is it monitored and for how long do they have access?
These are very important questions that we quite often forget about. Most children these days do have access to the internet. But it is crucial that you take a few steps to ensure their safety.
For children below 10, it is best if the devices are used in a common room so you can monitor their activities. They may be watching YouTube videos or playing games. But because of pervasive porn is. You can even end up watching it accidentally.
Set parental control features on computers, mobile phones, tablets, and other devices that are linked to the internet. This is an active step you can take to prevent exposure to inappropriate content by accident.
It is always good to restrict internet and gadget use. Do not be too restrictive, just limit the hours of technology use to maybe 4-5 hours a day. This might seem excessive to some but the pandemic has pushed the education system to use online modes.
This can be reduced according to your child's needs. Make sure this is done while you monitor their activity.
Is it necessary to talk about pornography with your children?
Yes, absolutely! This is an important step because without the talk your children can be misled by inaccurate information. The conversation you have with your children is pivotal. It removes the stigma that sex is dirty and anything related to sex should not be talked about.
They learn important information about sexuality and physical acts of love directly from you. This helps them understand things and gain maturity over time. What I mean by maturity is that they will be able to discern what is right from wrong. This is an important skill to develop because as parents you will not be there through every decision they make.
When information comes directly from you to them, they are less likely to go searching for it elsewhere. The more you make something seem forbidden, the more attractive it looks.
Trust your kids to make the right decisions.
Can porn lead to addiction and sexual dysfunction?
This is a more serious question but it is one that you definitely need to understand. Can porn lead to addiction and sexual dysfunction? Yes, it can.
This is something that most people are not aware of; you might have heard of porn addiction but have you heard of sexual dysfunction caused by excessive porn use? Porn Induced Erectile Dysfunction is becoming more common among young men.
The BlockerX website has a vast number of resources for you to use with information on porn addiction and pornography.
You are safeguarding your children from the dangers of the internet just by talking about it.