Is There Porn on Social Media?
Yes, adult content is available on social networking platforms such as Facebook, Twitter, Tumblr, Reddit, and others. Though porn isn't readily available on all platforms, Twitter and Tumblr are two instances of sites where explicit content is readily available.
Related article: 5 Precautions You Should Take Before You Let Your Kids Join Social Media
Dangers of Porn on Social Media
It isn't simply on pornographic websites. There are more than 20 million pornographic websites, however Tumblr now has more pornographic content than some of these websites. We live in a society where the most popular app for teenagers right now is Snapchat, which allows you to shoot a photo or video of yourself and send it to your friends before it vanishes in 10 seconds.
Facebook
YouTube
Instagram
Reddit
Twitter
Snapchat
Facebook
Facebook has an issue with child pornography and revenge porn.
Over the last six months, Facebook has taken down tens of millions of posts, photographs, and videos for breaking its rules of service, which prohibit the use of child pornography.
The huge increase in the eradication of child abuse content is perhaps the most startling detail in the study. In the third quarter, Facebook says it removed around 11.6 million pieces of content it deemed to be juvenile nudity and sexual exploitation of children, roughly double the number removed in the first quarter for the same reason.
Violent and sexual photographs were prompted by a linkspam virus, according to complaints. User feeds become vectors for photos depicting hardcore sex, extreme violence, gore, and death when they are clicked.
Photos and videos of children being raped, some as young as infants, are being published on social media, and it's horrifying. This is one of those topics that is too painful to contemplate, but we have a strategy to assist put a stop to it.
Facebook Messenger is immense Facebook has recently added additional capabilities to its platform in an attempt to prevent the unintentional distribution of personal photos. The decision is being hailed as a watershed moment in the fight against revenge porn' events and online sexual blackmail, often known as sextortion.'
Until now, intimate photographs have been easily circulated around the Internet for revenge or blackmail, generating severe worry and misery in the targeted, with some cases tragically ending in suicide. lt is popular among child predators, and it's soon to become completely encrypted, making it incredibly easy for child rapists to transmit their heinous filth completely anonymously!
Facebook has recently added additional capabilities to its platform in an attempt to prevent the unintentional distribution of personal photos. The decision is being hailed as a watershed moment in the fight against revenge porn' events and online sexual blackmail, often known as sextortion.'
Until now, intimate photographs have been easily circulated around the Internet for revenge or blackmail, generating severe worry and misery in the targeted, with some cases tragically ending in suicide.
The new technology allows Facebook to recognise and track reported photos, as well as prevent them from being shared on Facebook, Instagram, and Messenger. The new technology includes extra capabilities for account users, including the ability to report any suspicious photographs.
Account holders who continue to distribute these types of photographs will be alerted that they are in violation of community standards, and their accounts will be suspended in most circumstances.
Facebook has unveiled a new artificial intelligence-powered tool that it claims can aid in the detection of revenge porn – nonconsensually shared personal images that, when uploaded online, can have disastrous effects for people who appear in them. The technology will use artificial intelligence (AI) and machine learning to recognise near-nude photographs or videos that have been published without authorization on Facebook and Instagram.
The new AI technique for revenge porn, on the other hand, does not necessitate the victim's participation. This is critical, according to Facebook, because victims are sometimes fearful of retaliation if they report the information directly. Other times, people are oblivious of the fact that their images or films are being circulated.
While the business provided little specifics regarding how the new technology works, it did say that it does more than just "detect nudity."
After the system has flagged a picture or video, a member of Facebook's Community Operations team will evaluate it and, if it violates Facebook's Community Standards, remove it. As a result, the company will often disable the account. If a person believes Facebook made a mistake, there is an appeals process.
YouTube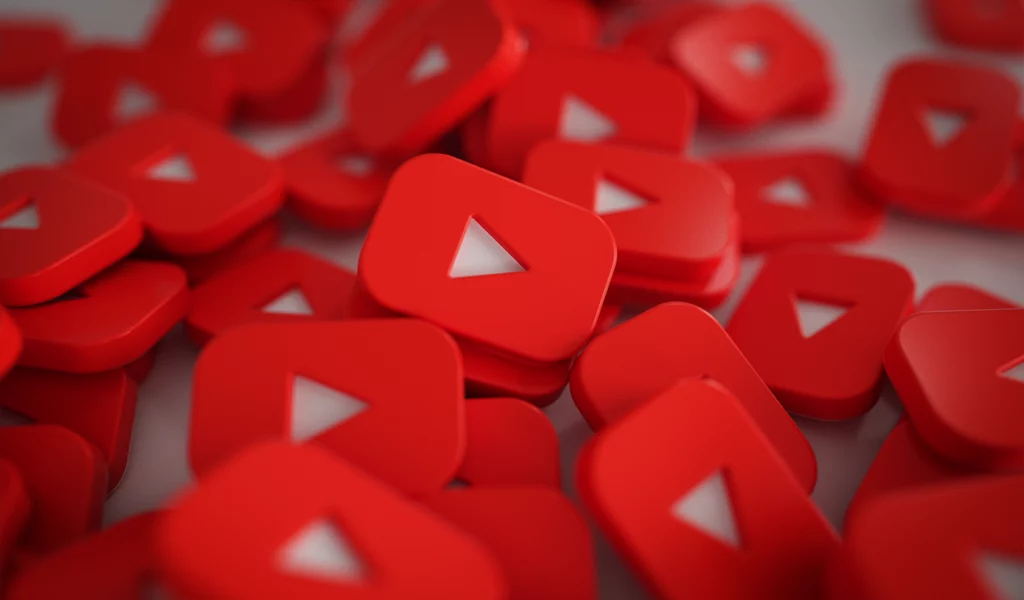 YouTube's Softcore Porn issue
Youtube's Guidelines on Nudity and sexual content policies
On YouTube, explicit content intended to be sexually pleasurable is not permitted. Posting pornography may result in the removal of content or the termination of a channel. Videos with fetish content will be banned or restricted to a certain age group. Violent, gruesome, or degrading fetishes are generally not permitted on YouTube.
Report any content that you believe violates this policy. You can report the channel if you've discovered a few videos or comments that you'd like to report.
YouTube does not allow sexually explicit or sexually exploitative content featuring minors. The National Center for Missing and Exploited Children, which works with foreign law enforcement organisations, receives images of child sexual abuse.
Adult content is not permitted under YouTube's terms and conditions. They have servers dedicated to fast screening uploaded media for adult content and removing it not long after it is first uploaded.
People are also quick to report, though not as well as the servers, but their efforts are noteworthy.
Nonetheless, pornography does occasionally make its way to YouTube. It usually doesn't stay long, but it eventually ends up on YouTube. In order to upload the information, you'll need to know what keywords are being used that day, week, or month. However, keep in mind that searching for obvious terms is unlikely to yield the pornographic results you're looking for. Most of the time, you'll simply get the opening of a scenario with everyone still dressed.
You'll need to be resourceful and know where to look. Knowing how to look necessitates knowledge of the term in use at the moment. For example, "Ebony" was once a popular keyword for uploading pornography to YouTube and Instagram. As a result, any item uploaded with this term was marked as requiring review. Some were uploaded and then removed a few minutes later, while others were never made public.
If you want to watch "adult" stuff on YouTube, your options are limited to twerking videos and sexual instructions involving fruit rather than sexual organs.
YouTube does have restrictions on those kinds of videos and, with over a billion users, does an incredible job of keeping that type of stuff off their platform. However, with about 300 hours of video footage posted to the site every minute, it is hard for the site to keep up with each and every video. As a result, they rely on users to report any explicit or age-restricted content that may be in violation of their terms of service. And, because YouTube is quick to suspend or prohibit accounts who disobey their rules, the majority of offensive content is rapidly deleted.
Spammers are spamming popular YouTube channels with links to suspected scams and leading young viewers to pornographic websites.
Instagram
Instagram is the most popular social network on the planet, with over one billion monthly active members. Explicit hashtags that regularly post graphic pornographic content were left unfiltered and unaffected.
Instagram has almost 150 million bogus accounts, with a large number of porn bots among them.
Porn bots, which are effectively false accounts meant to divert visitors away from Instagram and onto pornographic websites, are responsible for a large portion of the porn on Instagram. The creators of these 'porn bot' accounts use Instagram as an advertising platform, aiming their ads towards the platform's large audience in order to drive traffic to their websites.
Pornstars
Pornographic artists are making more money than ever before thanks to the free nature and accessibility of modern pornography. They are turning to promotional offers, escorting, and social media (such as Snapchat and Instagram) to make more money than ever before.
Performers can earn money by purchasing premium Instagram subscriptions or simply by actively using their Instagram accounts to gain more followers.
The pornographic industry's technological transformation has opened up new avenues, allowing many porn stars and sex workers to act autonomously via webcam sites, subscription services, and custom video platforms.
Many magazines offer little room for creativity, yet artists believe that these limitations are overly broad and inconsistently enforced. They also believe that celebrities, as opposed to porn stars or sex workers, might be more outspoken.
Porn-related hashtags on social media
Why do girls post nudes on Instagram?
It's a standard method to promote oneself.
Instagram influencers post salacious photos to make revenue and get brand deals, followers, likes, and comments, eventually growing a brand based on this.
Pornography and other sexually charged photos and videos abound on Instagram, and many of the site's underage users have access to them.
This is odd, given Instagram's rigorous nudity policies, which have been criticized in the past. Even "artistic" nudity is prohibited, according to the site's Community Guidelines:
Photos, films, and some digitally-created content depicting sexual intercourse, genitals, and close-ups of fully-nude buttocks are included. Some photographs of female nipples are included, however photos of post-mastectomy scarring and women breastfeeding are permitted. Nudity is acceptable in photographs of paintings and sculptures.
Even said, obscene Instagram stuff isn't difficult to come by. Searching the site's search box for terms like "nude," "babes," "sexy," or variations thereof, or the name of any porn celebrity, will rapidly turn up profiles that violate the site's nudity ban and aren't filtered to keep kids from seeing them. #Sexy has almost 57 million posts, many of which are excerpts from pornographic videos, and #porngirls has over 300,000 entries.
There are multiple Secret Porn accounts on insta and porn is even pushed through meme pages and gaming pages. It is quite often that you will come across an Only Fans Creator on meme pages, secretly hiding in plain sight. These posts are then either linked to their Only Fans or Twitch accounts.
Reddit
Reddit CEO Steve Huffman was asked if the business intended to amend its policy on allowing pornography.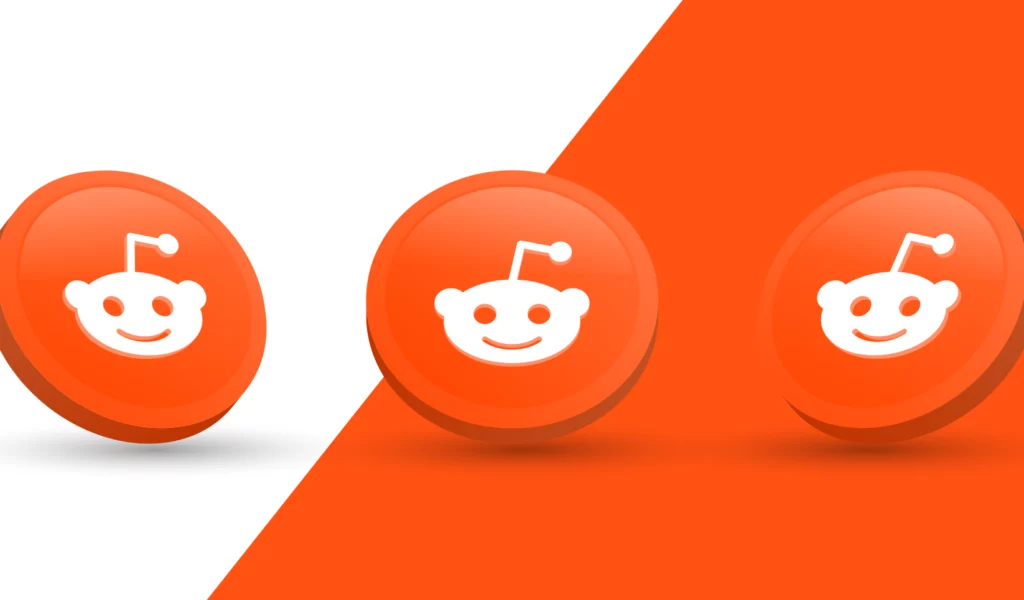 He stated that Reddit has no plans to outlaw pornography.
Reddit, according to Huffman, provides a crucial venue for discussing sex, a topic that is typically "underserved."
Reddit CEO Steve Huffman addressed why the firm allows pornography on its platform in an interview.
"We want people to be safe, thus there are no involuntary sexualization regulations on Reddit. And if somebody makes such a report to us, we will take it very seriously "According to Huffman, the site also has regulations against the sexualization of kids.
Subreddits that are NSFW are essentially "porn" or "adult stuff."
This is how Reddit defines it:
Not Safe For Work (NSFW) content
NSFW content comprises nudity, pornography, or profanity that a reasonable viewer would not want to be seen browsing in a public or formal environment such as a workplace. Individual pieces of material or entire communities can be tagged with this tag.
That isn't to argue that anyone can publish to NSFW Subreddits without getting permission. If you want to post on major subreddits like r/gonewild or r/nsfw, you'll probably need to establish yourself and verify that you're the person depicted in your work, because the amount of attention these subreddits can offer you is simply incredible. With only one popular post on a prominent NSFW subreddit, you can get thousands of followers. In some ways, breaking into NSFW on Reddit is analogous to breaking into porn when porn websites reigned supreme.
"Not Safe For Work" is an abbreviation that stands for "Not Safe For Work." While it is sometimes used to refer to violent content, it is most often used to refer to sexual content. There are a lot of adult NSFW subreddits on Reddit.
Some are for actual Reddit members like myself to submit erotic photos of themselves, while others have content from all over the web. The subjects can then concentrate on specific bodily parts.
What to do if you don't want to watch porn on Reddit
r/All is exactly what it says, each and every subreddit.
To filter out specific subreddits, use the sidebar filter (on desktop).
Uncheck "I am above eighteen years old and willing to see adult content (needed to view some subreddits)" in your settings if you never want to see NSFW.
Reddit is seen as one of the biggest platforms that harbor porn. Porn is abundant on the internet, and it's only a few clicks away, which can be dangerously alluring for recovering porn addicts. You're likely to come across porn, links to porn, or, at the very least, extremely sexualized media if you visit the top page of Reddit or general forums. While you can filter out content marked as 18+, there are times when posts or even subreddits are miscategorized.
Twitter
There is a lot of talk about banning porn on Twitter. But, to put it plainly, It's Complicated.
It is a true social media behemoth and one of the most widely used platforms in the world today.
The software is simple to use, and the rapid-fire feature has made it a popular communication tool around the world.
However, while Twitter can be a fun place to hang out online and receive your daily dose of news and memes, it also has its drawbacks.
The platform takes an open-ended approach, which can be dangerous. Look for a topic that isn't covered on Twitter.
Topics is a Twitter feature that helps you find more accounts that are related to a specific topic you're interested in. You can find topics that interest you here, but there is also hazardous stuff lurking within these tweets.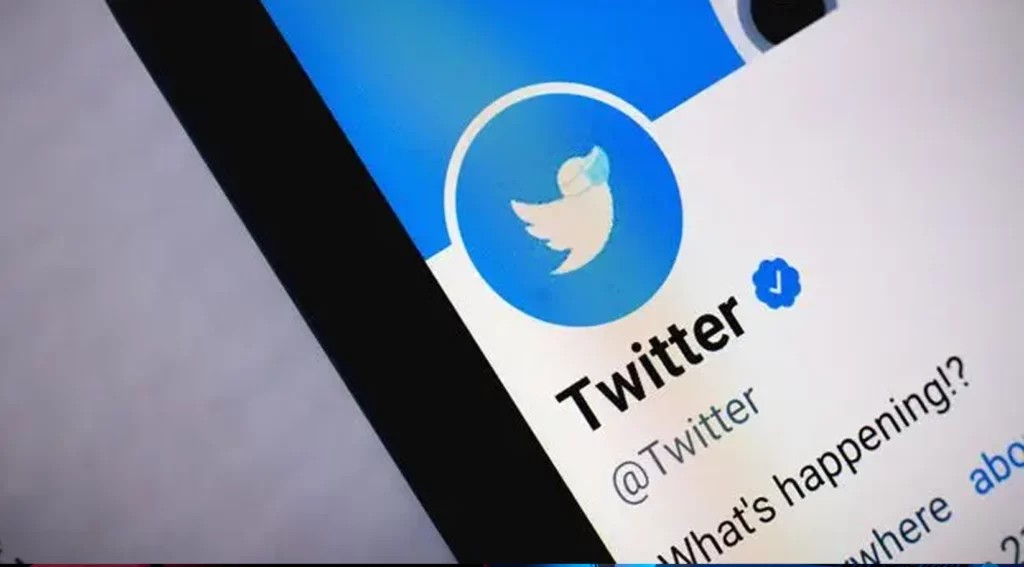 Particularly for teenagers and younger children, who are especially vulnerable to hazardous online content.
Today, when children's online safety is a key concern, social media platforms such as this one must be included in the discussion.
Along with a tweet, information about your city or precise location can be displayed. It is, however, disabled until you enable it. If enabled, your location will be included in your tweets. Children who are unaware of all of Twitter's options may become victims.
The lack of rules governing who can post and what can be posted has recently become a hot topic of discussion.
With Twitter's CEO, Jack Dorsey, recently coming under pressure for the company's questionable practises, it's past time we took a closer look at what's behind the ban on Twitter porn accounts.
Policy on Sensitive Media
This social media network debuted its updated and improved "Sensitive Media Policy" in November of 2019.
"You may not publish excessively graphic material or broadcast violent or adult content within the live video or in profile or header photographs," the policy adds. Sexual violence and/or assault depicted in the media are likewise prohibited."
The new policy seemed good at first, until it included the following: "You can post graphic violence and consensually generated pornographic content within your Tweets, as long as you identify this media as sensitive… If your content is reported for review and you do not identify your media as sensitive, we will do so manually."
Because they tweet content that falls under sensitive media, these postings may receive a warning. So, as long as the information is tagged as "sensitive," sexual content can still be accessible on this site. When you come across a tweet you like, hit the heart icon to give it a thumbs up. The more hearts a tweet receives, the more people will see it. As a result, tweets with sensitive topics that receive more likes become more popular.
Non-consensual Nudity Policy
This policy, which was implemented in 2019, states that you may not post or share personal images or videos of someone generated or disseminated without their agreement.
Sharing explicit sexual photographs or videos of someone without their agreement on the internet is a serious breach of their privacy and the platform's regulations.
You can't upload or distribute explicit photographs or videos that were taken, appear to have been taken, or shared without the consent of the people involved if you follow this policy.
This is unsurprising, given how ambiguous these policies are and how easily loopholes may be identified to avoid them, For example:
Twitter has no organised way of determining if pornography on the platform was created with consent or without consent.
It's not enough to simply label pornography as "sensitive material." It also promotes the "anything goes" mentality and rape culture.
On sex trafficking and prostitution, there are no defined policies. These concerns are ignored by the amorphous policies stated.
Twitter and Reddit are the most relaxed social media platforms in relation to porn and nudity.
Snapchat
There's money to be made, and every platform provides an opportunity to do it.
Snapchat is one of the most popular social media platforms on the planet. It allows users to communicate and receive content in a matter of seconds. Snapchat has been popular for sending and receiving nudes in recent years. The way photographs and videos are handled is one of the great aspects of this social media network.
Furthermore, Snapchat users have access to filters that can be used to improve their content. You can use attractive filters to enhance your photographs and make your video more provocative. Emojis are also a terrific method to convey steamy photos.
Snapchat is the most popular place to share sexual stuff. It allows you to make private posts that are intended to be deleted, and it notifies the individual who posted if their content is screenshotted.
Not only can you find most of your favourite porn stars on Snapchat, but thanks to sites like FanCentro, you can also uncover an entire world of DIY Snapchat porn.
What is FanCentro?
FanCentro is a subscription-based internet platform that allows adult performers to monetize their social media and content.
With a searchable database of users' porn Snapcodes, Ghostcodes is one of the most comprehensive databases of Snapchat users. I uncovered a world of Snapchat porn on Reddit.
Reddit has become a hub for adult content from all across the internet.
On Snapchat, GhostCodes is the finest location to find and follow new individuals. Snapchat Celebrities, Snapchat Artists, Snapchat Fitness Experts, and more can all be found here.
If you prefer to receive original stuff, Snapchat could be a good choice. If you prefer to watch videos on sites like Pornhub, this could be useful. Keep in mind that you can get Snapchat for free from your app store. As a result, there is no need to pay to use this site.